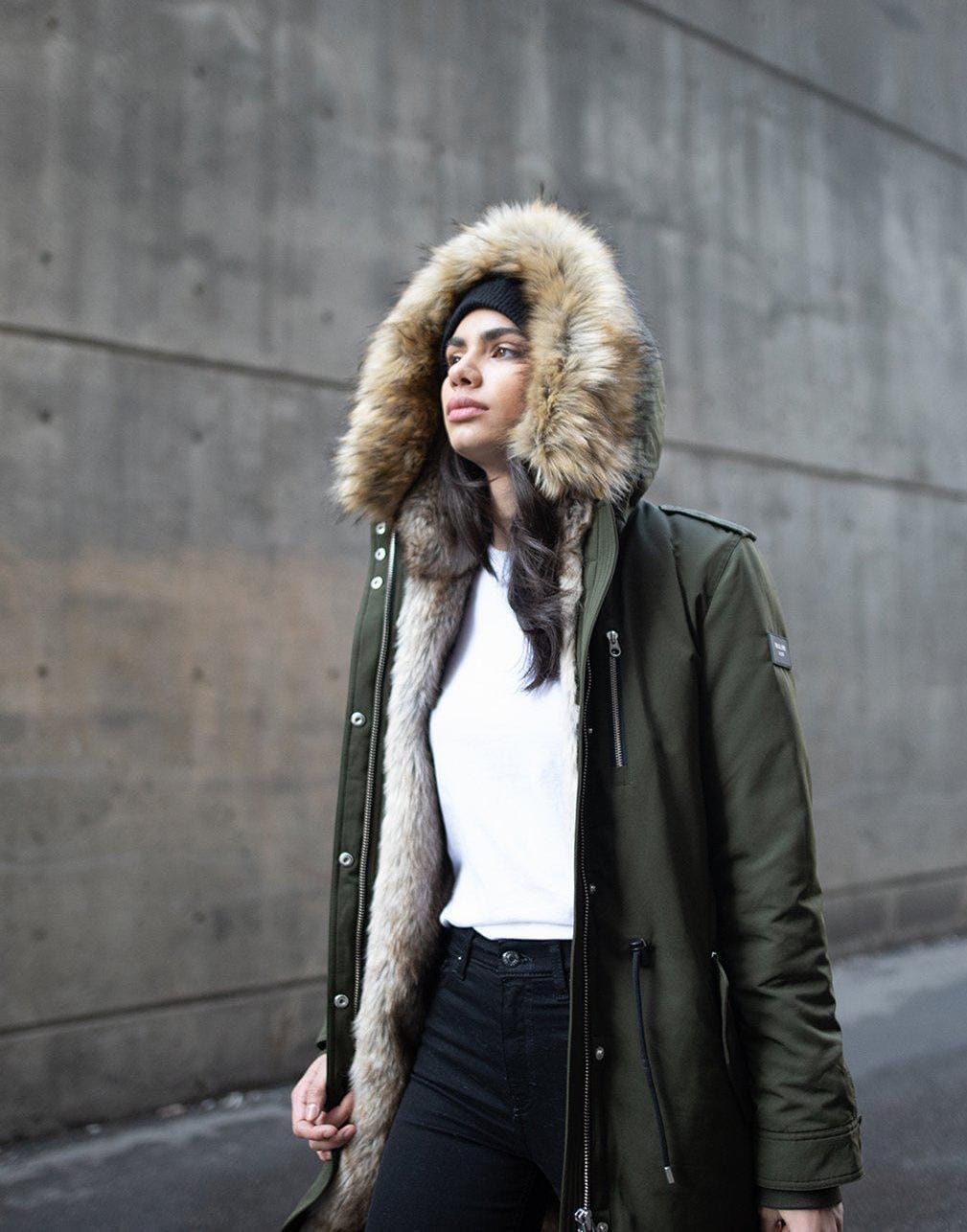 Mean Products. Kind Materials.
For All Kind was born in the harsh Canadian winters out of compassion for all living beings. While we appreciate the warmth and aesthetics of the season's leading outerwear, it historically hasn't been the most animal-friendly. Our mission is simple yet transformative: to bring you the most uncompromising animal-free parkas that align style and performance with your values. Sourcing only the finest vegan materials, and with a focus on thoughtful, versatile design, we strive to deliver lasting wardrobe staples you'll not only love, but wear with pride.
Our insulation: PrimaLoft Gold
We felt that premium quality insulation with an environmental conscience was essential to a piece of vegan outerwear worth investing in. PrimaLoft Gold checked all the boxes.
Originally developed in the 1980s to serve the needs of the US military through variable environmental conditions, PrimaLoft is now globally recognized as the leading supplier of sustainable synthetic down.
Using a patented microfiber blend technology, the insulation not only mimics the lightweight thermal and compressional properties of down in dry conditions, but also effectively retains heat in wet conditions unlike its traditional counterpart.
Why faux fur?
While we know that some people may have mixed feelings about faux fur, for those of us more sensitive to the cold or living in harsher weather conditions, it helps better protect us by blocking more wind and snow.
Many of us have grown accustomed to this feature, so forgoing it may feel like a lesser experience. But our intention is to make opting for a cruelty-free alternative feel less like a sacrifice and more like we have something to gain. We believe this is crucial for more people to make the switch.
And the reality is that as long as people are still buying real fur, we believe the best thing we can do as a business is to offer a compassionate alternative that looks and feels just as good, if not better.
That being said, for those with an aversion to even faux, we also design pieces with no fur at all, and hope that as we expand our offerings, there will be something for everyone.
Sustainability
While there are many wonderful certification systems out there to help businesses reduce their environmental impact, a couple of the more renowned ones that we like to look out for and work with as frequently as possible are bluesign® and STANDARD 100 by OEKO-TEX®. The bluesign® system is based on five principles, including resource productivity, consumer safety, water emission, air emission, and occupational health & safety.
Awarded only to the most stringent compliance with their criteria and environmental standards, PrimaLoft was the very first brand of insulation to ever become a certified partner. Given that this is such a significant and recurring component of our product, we find comfort in knowing that all the insulation we choose from PrimaLoft is bluesign® approved.
STANDARD 100 by OEKO-TEX® on the other hand regulates several hundred harmful substances to enable businesses and consumers to make safer and more environmentally friendly decisions, so we source almost all of our hardware and trims from certified suppliers like YKK and Prym.
All of our packaging is eco-friendly, and when it comes to our textiles, we do the best we can to source sustainably given what viable options are available to us. At this scale, however, there is only so much we can do without compromising your experience, and the most sustainable thing we can do is create a long-lasting product that you'll love and wear for many years to come.
We're in this together
We are firm believers that supporting a cause is not about doing it perfectly or not at all, but about doing what we can, however big or small, and creating a collective impact on the world around us.
With that, no matter what brought you here, we're honoured to have you on this journey with us and look forward to growing together.
ALL OF THE WARMTH, NONE OF THE CRUELTY.